Pizza box
In the principles of marketing, food packaging, especially in takeaway restaurants, such as fast food, can have a huge impact on attracting and satisfying customers. As a result, today we are going to become more familiar with the features of one of the most used boxes in fast foods. To see more samples click here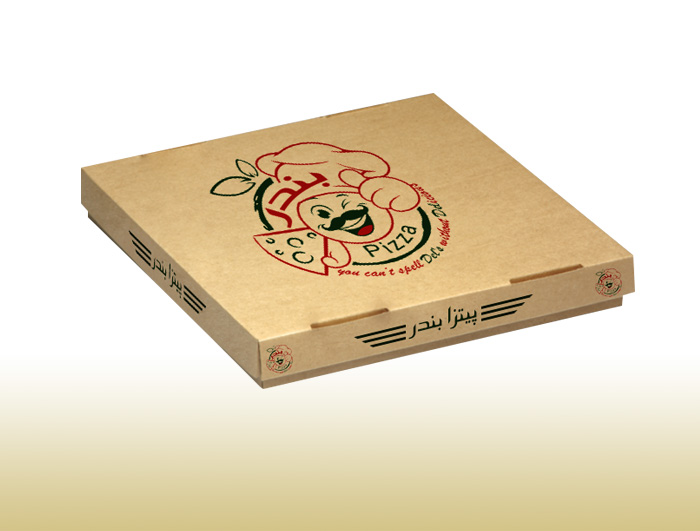 The History of the Pizza Box: The history of pizza boxes dates back to the 19th century. At that time, cooks used circular shaped copper plates to deliver pizza cooked by themselves to the street vendors, as long as the packages recycling has gained popularity. After the Second World War and the recognition of pizza among the general public and its selection as the most popular food, it caused pizza delivery services to developed; at the beginning, these services were used cardboard boxes such as confectionery shops, which unfortunately the oily, wet, or broken boxes were not a good idea. So, in 1963, some decided to make a special box for pizza that had similar features to today's boxes. To see more samples click here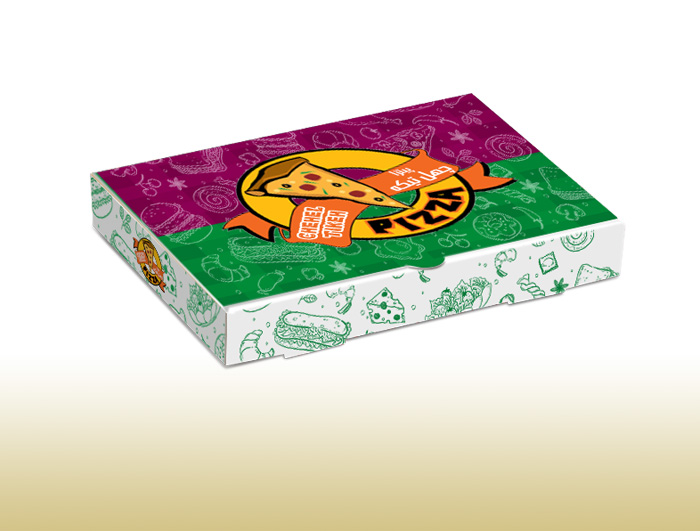 Features of the pizza box: It's true that the shape and design of the boxes can be different, but there are three main features in making pizza boxes that help maintaining the quality of the contents.
Strength and packaging capability: In addition to the geometric shape of the box, the type of paper and card used in it can also help with the strength of the box. For this reason, to make outer space for pizza boxes, solid fiber or Shutter cardboard boxes, which, due to their low cost, have many special features. But for the inner part, the single cardboard is used, which in addition to the effect on the strength, the more resistance of the box to moisture and oil is also achieved. To see more samples click here
Thermal insulation and moisture regulator: The main features of the pizza box should be the maintaining the quality of the pizza inside it to minimize the decreasing quality of the pizza during the transport. As a result, it can be said that the pizza box has two main tasks. Insulating the box against cold air. Protect against softness and soaked of the box from pizza steam.
Pizza Protector: It is certain that when you open the box with a circular plastic pizza box that has a base, the base was first invented in the United States as a pizza protector. The use of pizza shields does not allow the pizza box to come in contact with the pizza and also prevents the sticking of materials such as pizza cheese to the door when it is carried.To see more samples click here
As stated above, using the above features can help you deliver a higher quality product that will bring customer satisfaction.